Qatar's real economy in good shape
Non-hydrocarbon economy driving GDP growth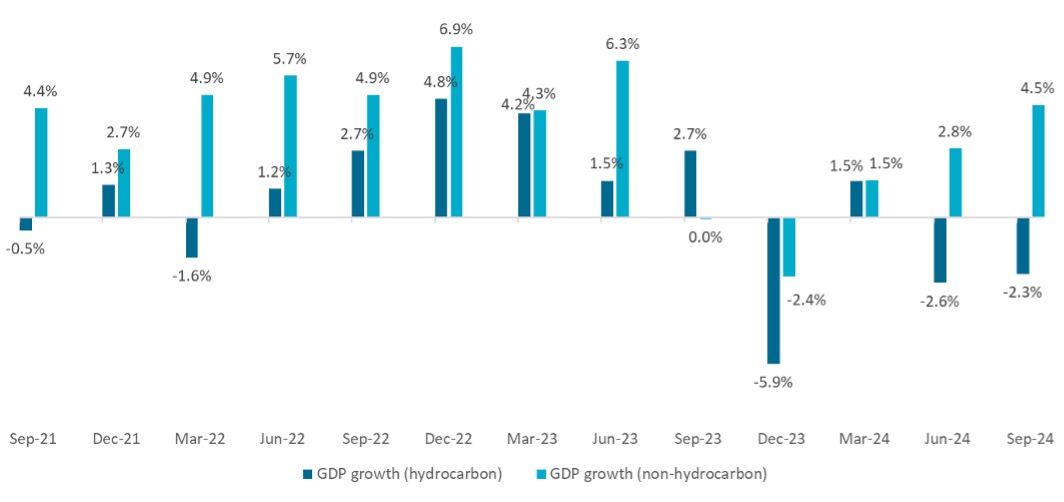 Source: Planning and Statistics Authority, Al Rayan Investment
Non-hydrocarbon GDP growth is an important barometer of the health of the private sector; many of the larger private sector companies are listed on the Qatar Stock Exchange.

After the Covid-19 impact on 2020 GDP, 2021 saw improvement across the economy, as hydrocarbon prices bounced and COVID-19 restrictions eased. 2022 was boosted ahead of the start of FIFA World Cup Qatar 2022.

Over the next decade, Qatar's economic growth will be led by the expansion of LNG production capacity coupled with the legacy of the FIFA World Cup Qatar 2022.